Welcome to this week's Bachelor musings where the state of our union is Krystal-ine. This season's Girl We Love to Hate continued to show off her expanding repertoire of unlikeableness – this week she added victimhood – with her bowling alley/into the van/into the after-party/during the after-party hissy fit.
Let's review, boys and girls. Typical group date competition, in this case bowling. Two teams: the fabulously named Pin-Ups vs. the Spare Roses (seriously?). The fabulously named Pin-Ups' fabulously dressed in hot pink and black bowling outfits that were way cooler than the electric blue of the Spare Roses (again, seriously?)[1] Winners go to after-party, losers presumably go to another part of the hotel to soothe their feelings with copious amounts of wine. Or maybe they stay there and chow down on bowling alley chili and fries.
Krystal's team, the aforementioned badly named Spare Roses (the name was probably her idea), won but she was deeply wounded when Arie decided to give out participation awards and have the fabulously named Pin-Ups also join the winners at the after-party so he could kiss twice as many girls because he wanted them to be able to have time with him, too. This innocuous change of heart by Arie launched Krystal into a kataclysm of feeling betrayed.
After declaring she was too hurt to go to the bowling after-party, Korrosive Krystal shows up anyway which prompted this searing WTF look from My Girl Bekah. After a group gang up on Ms. Kray Kray, she decides she'd rather try to explain her self-centered victimhood in one-on-one convos. Lauren B. and Tia aka Raven 2.0 took her on to no avail, as did My Girl Bekah who gave up with an exasperated, "I can't even."
But if we're being honest with each other, isn't this drama a pleasant distraction from how bland Arie is? A drinking game can be made up on how everything is "awesome" and how many girls he likes because he finds them "mysterious." Maybe if he spent just a little more time talking to them rather than quickly moving to make out they'd be less mysterious? Just a thought. And then there was the way he gave his one-on-one date rose to Mommy Chelsea after she quite vulnerably shared her story: "I love your perspective and am proud you're here." Really, dude? This sounds like a manager giving props to a team member at an all-hands staff meeting.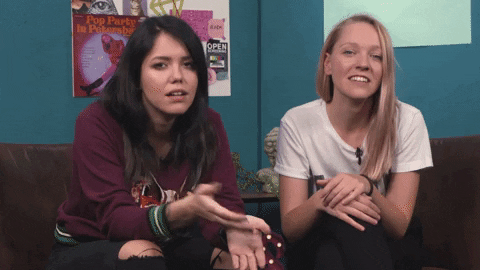 And just a question – are we supposed to know these C-list country singers performing on one-on-one dates? I loved how Mommy Chelsea was all abuzz: "We walk into this gorgeous room and Tenille Arts is playing", as if we all collectively shouted at our TVs, "OMG! It's Tenille Arts[2].
Despite getting a rose, I suspect that this is all is going to end badly for Krystal as Arie was sufficiently shaken by how she turned his act of generosity into, "But you lied to me." It's clear that he likes her but it's also clear that her time is running out. I'd really like to see her not come back from a classic combative 2-on-1 date with Lauren B.
Finally, the checkered flag for crossing the "I Think I Love You[3]" line first was Tia aka Raven 2.0 during her one-one-one that began in the Florida swamps. Perhaps she was caught up in the afterglow of seeing gators and being able to open up to Arie about "froggin'" during her younger days in Alabama. Me – I was pretty much freaked out the whole time.
A frogger and a taxidermist. It's no mystery, Arie. You're attracted to women who are captivated by animals in odd ways.
The Favorites: My Girl Bekah – although I think it will end badly near the end; Becca K.; Raven 2.0 made a move this week; and I think Lauren B. is maybe the dark horse about to challenge the field.
Until next week . . . .
______________________________________________________
[1] In the interest of full disclosure, I was on two bowling teams in high school: The Strawberry Moon; and Abraxas, the latter named after Santana's classic second album.
[2] Apparently, she is a Canadian country singer. No disrespect to her but I had to go to the interwebs to find this out.
[3] Go ahead. You'll now be singing this song in your head for the next few days. You're welcome. 🙂